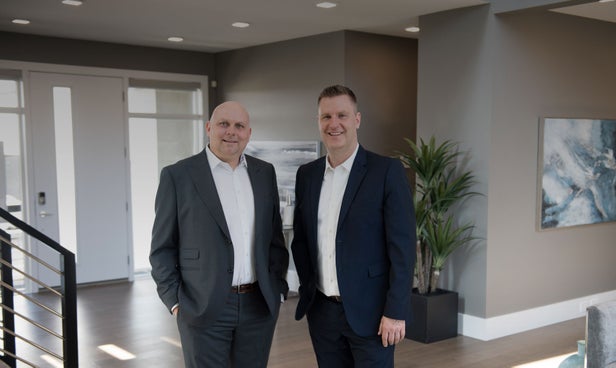 Edmonton HQ is your headquarters for all things Edmonton, disguised as a real estate team with MaxWell Progressive. Brad Richardson and Michael Draper have over 20 years combined real estate experience and over 90 years of Edmonton experience.
We bring a fresh approach to real estate while delivering a high level of service to our valued clients. We believe that, in today's era of instant gratification, information and technology, people looking at homes for sale are no longer receptive to old-school "sales" techniques.
They now respond better to being educated on the market, understanding deep neighbourhood intelligence and engaging in effective and constant communication. Always putting the customer first, Edmonton HQ's approach to real estate is different and that's what sets us apart.
When someone is looking to buy or sell a home, we sit down with the client and go through our process in-depth and step-by-step. This includes explaining in detail what a deal looks likes and going shopping with a carefully selected list of homes in an ideal neighbourhood, which is carefully selected to fit your unique lifestyle. Using this approach, we have taken the traditional role of "real estate agent" and upgraded it to a multi-faceted team approach that better serves our clients.
The results are undeniable. Edmonton HQ boasts an unprecedented number of referrals and repeat business – proof that our "client-first" approach is successful and appreciated. We are a team of dedicated professionals, who take care of all the details involved in buying or selling a home. Our clients enjoy working with us because the process allows them to make solid, concise decisions without any pressure.
Edmonton HQ's leadership and founders are Brad and Michael. Brad Richardson is the "numbers guy" of the team and runs the Neighbourhood Intelligence system created by Edmonton HQ. Michael Draper is the team "bloodhound." When he's not hunting for hidden gems in the market, he prides himself on finding dream properties for clients. Each of us brings different strengths to the table, giving you a dynamic, well-rounded and dedicated team. We have one foundational philosophy; it's about long-term clients, not one-time clients. Working with Edmonton HQ means you will receive excellent client care, current market research and the collaborative efforts of the entire team to ensure a successful transaction. The combined passion and knowledge of Edmonton HQ are at your service as you venture into one of the most significant business transactions of your lifetime.