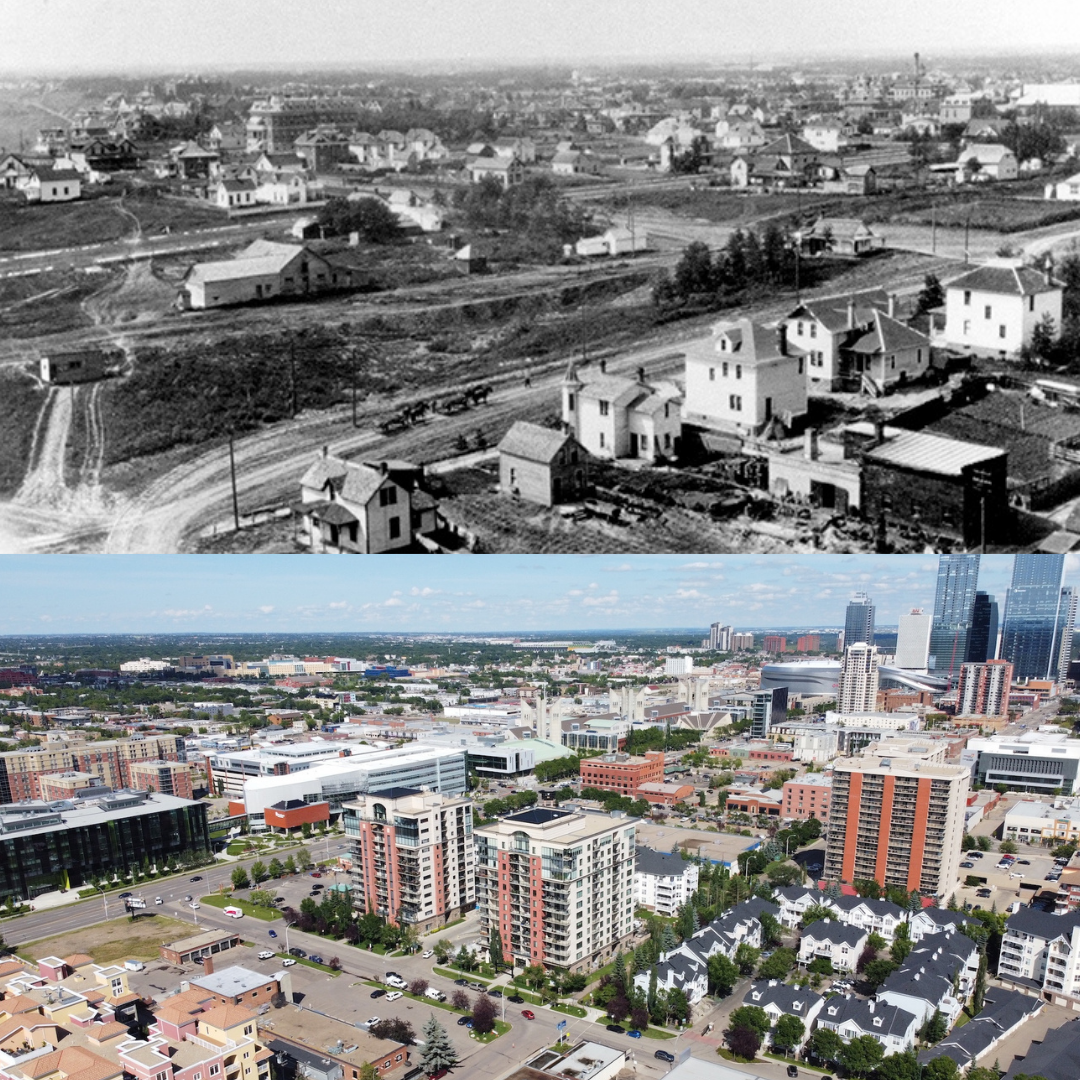 Oliver - "Edmonton's Original West End"
Whether you're looking for a neighbourhood to buy your first home or forever home, or maybe you secretly love researching Edmonton neighbourhoods..do we have a treat for you! This is the first of many Edmonton neighbourhood profiles we will be doing. First we will reach into our digital time capsule and find the origin of the neighbourhood; what streets, schools, buildings etc, have been named after our eldest ancestors? What has changed? (besides plenty of new infrastructure and developments).
Let's delve into our first neighbourhood shall we? It's well known for being a downtown hot spot for apartment living and heading to a local pub, it's close to Grant Macewan and every amenity possible. Oliver was Edmonton's original "West end"! It is one of the oldest and is now one of the most densely populated communities. The Oliver district is bounded by 109 street, 124 street, the North Saskatchewan River and 104 Avenue.
In 1937 the area was officially named for Oliver School, built in 1911. The school was named after prominent Edmontonian Frank Oliver, founder of the first local newspaper, the Edmonton Bulletin. Wealthier individuals built large, fashionable four-square and Queen Anne style homes on the tree-lined boulevards. Less elaborate homes filled in the blocks to the north, by the middle and working class families. Most houses in Oliver were built after 1960 and many single family homes have been converted into low-rise apartments. As the city grew, Oliver became a central neighbourhood and underwent a significant amount of redevelopment.
Looking at the present day, Oliver is directly west of downtown and hosts over 200 restaurants, bars and cafes. South Oliver overlooks the North Saskatchewan River valley where there are at least 6 parks plus river valley trails for biking and walking. Oliver has become a densely populated neighbourhood with a strong commercial element. Oliver Square is a shopping centre located directly in the heart of Oliver. This area holds everything from grocery stores, restaurants, coffee shops to clinics, flower shops, banks, barber shops and spa services, to name a few. Offering an extremely wide range of amenities, Oliver is an attractive area for many younger adult households.